Welcome to my website. I'm Prasad Patil. I look more or less like this: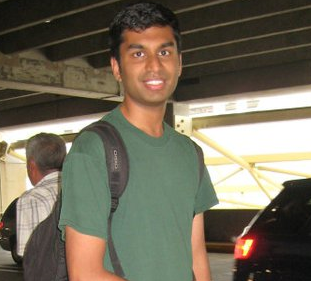 I am a Biostatistics Ph.D student at Johns Hopkins University. I'm interested in personalized medicine, genomics, prediction, data visualization, and reproducibility. You can email me at prpatil42 || gmail || com (fill those bars in with the usual). I'm currently working on
Stable and interpretable prediction methods for gene expression data. The contexts are cancer risk classifcation and survival prediction.
Assessing the additional value a genomic signature can provide beyond standard clinical measurements in a randomized trial setting.
Interactive health visualizations executable in one line from R.
Automated analysis templates with the ability to compare results after parameters have been changed.
My CV.
Check out my github account. Of special interest are two projects under active development: (1) healthvis, an R package that generates interactive visualizations of common health datatypes using d3, shiny, and htmlWidgets; and (2) tdsm (Templated Deterministic Statistical Machines), another R package dedicated to reproducible analysis and automation with minimal user input.
Thanks for coming.