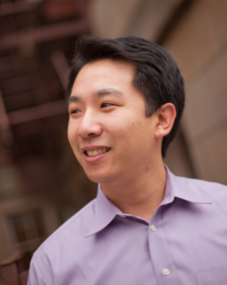 Associate Professor
Department of Biostatistics
Johns Hopkins Bloomberg School of Public Health
615 North Wolfe Street
Baltimore MD 21205
Office: E3535
Phone: (410) 955-2468
Fax: (410) 955-0958
Email: rpeng at jhsph.edu
URL: http://www.biostat.jhsph.edu/~rpeng/
Blog: http://simplystatistics.org/
Twitter: @rdpeng, @simplystats
Official faculty webpage
Google Scholar page
I am an Associate Professor in the Department of Biostatistics at the Johns Hopkins Bloomberg School of Public Health. These days, I'm working in environmental biostatistics, researching the health effects of air pollution and climate change. Generally speaking, I'm interested in statistical methods for spatial-temporal data. Occasionally, I like to try my hand at writing software.
News
I am looking to recruit a Postdoctoral Fellow to work on environmental biostatistics problems or reproducible research. Please contact me via email if you are interested in applying.
We just started a podcast over at Simply Statistics with two great interviews already.
I have started a new blog called Simply Statistics with Jeff Leek and Rafael Irizarry. Please check it out and leave a comment!